About The Health Benefits Diva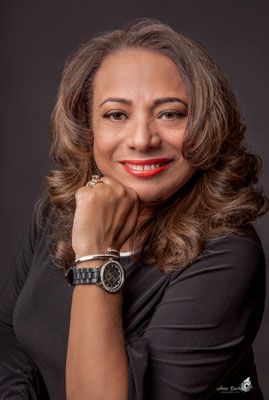 Evelyn was born in New York and raised on the beautiful island of Puerto Rico. In the east coast she is known as a Nuyorican.  Evelyn is bilingual (English/Spanish). She moved to Denver in 1992 from Puerto Rico, she loves spending time with her beautiful family, the mountains, salsa dancing, hiking and enjoys the beautiful sunny days here in Colorado.

She attended Universidad Catolica de Puerto Rico and obtained her degree in Business. After working in the corporate world for many years, she got laid off in 2009 and decided to become an entrepreneur to help and make a difference in other people's lives and the world.

Last year Evelyn had tingling on her left side of her body, her husband took her to Urgent Care, cost $350, they sent her to the ER for an MRI, another $5500 out of pocket with traditional health insurance.  There was nothing wrong with her, that they could find, normal.

Through a referral Evelyn found a new product, that is affordable and covers Preventative and Primary care for individuals, families and groups and now is very passionate on helping and educating others on how to save on healthcare.  On the new product the above episode would have only cost $320!
Evelyn is a insurance broker with all of the Colorado Carriers and is Certified with Connect 4 Health. 
She is on a mission to empower Americans to gain knowledge in the healthcare industry, there is a better way than traditional insurance.

At The Health Benefits Diva, we are dedicated to you and understand that each and every client has different insurance needs. That's why we offer different policies and coverage options and will help you choose the one that's best for you. We've been providing outstanding customer service for many years and are proud to be one the premier insurance firms in Wheat Ridge, CO. But, our most important goal is to make you a happy, life-long customer.


Frequently Asked Questions


 
Do you offer free quotes?
Yes. We always offer a free, no-obligation quote on any insurance coverage option you are interested in.
What types of insurance do you offer?
We offer many health insurance options including Individual and Family plans, Supplemental, Dental, Vision, Travel and Pet plans. Contact us and we will happily discuss our coverage options.